Through a series of video-based courses, learn the most important skills, anchored in talking, reading and playing to help support each child's healthy brain and emotional growth, develop language skills and lay the foundation for reading.
We recommend getting started by watching our introduction videos, then following along with each unit.
Watch Our Introduction Videos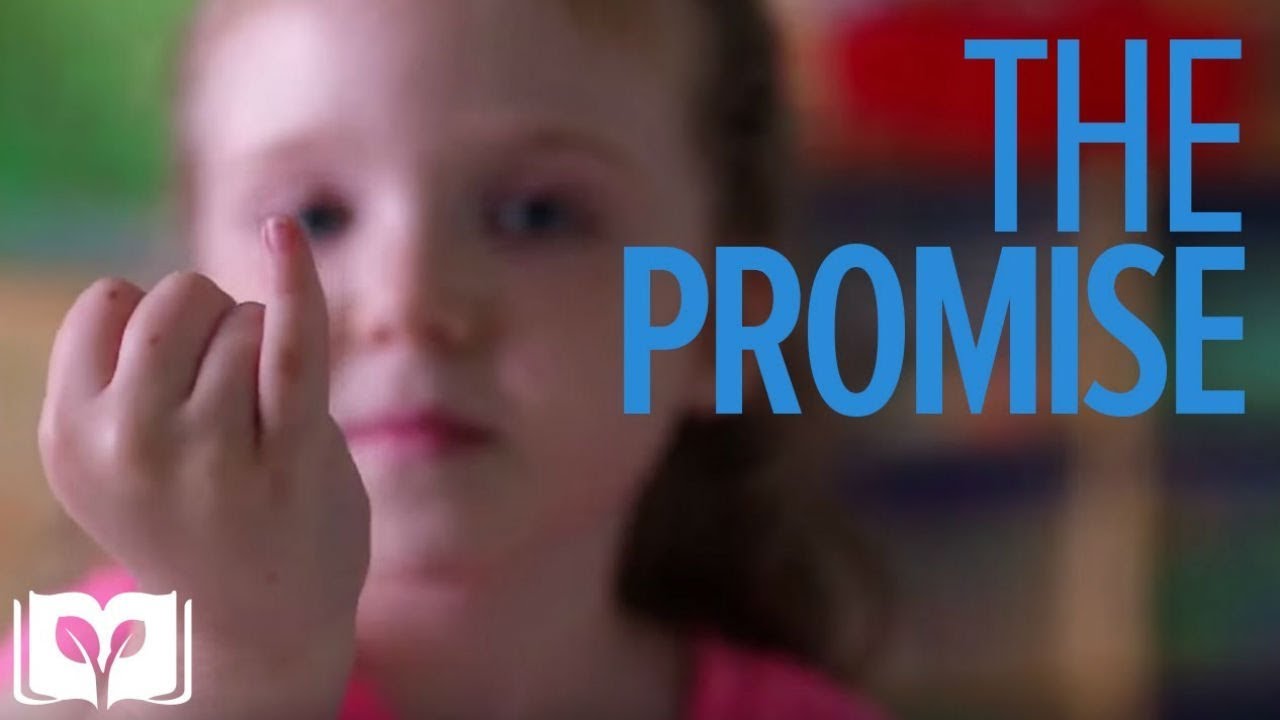 When you join the Cox Campus community, you make a promise – to engage each and every child as your conversational partner and give them the language and literacy skills they need to decide their own future. Click below to learn about our Promise to all children.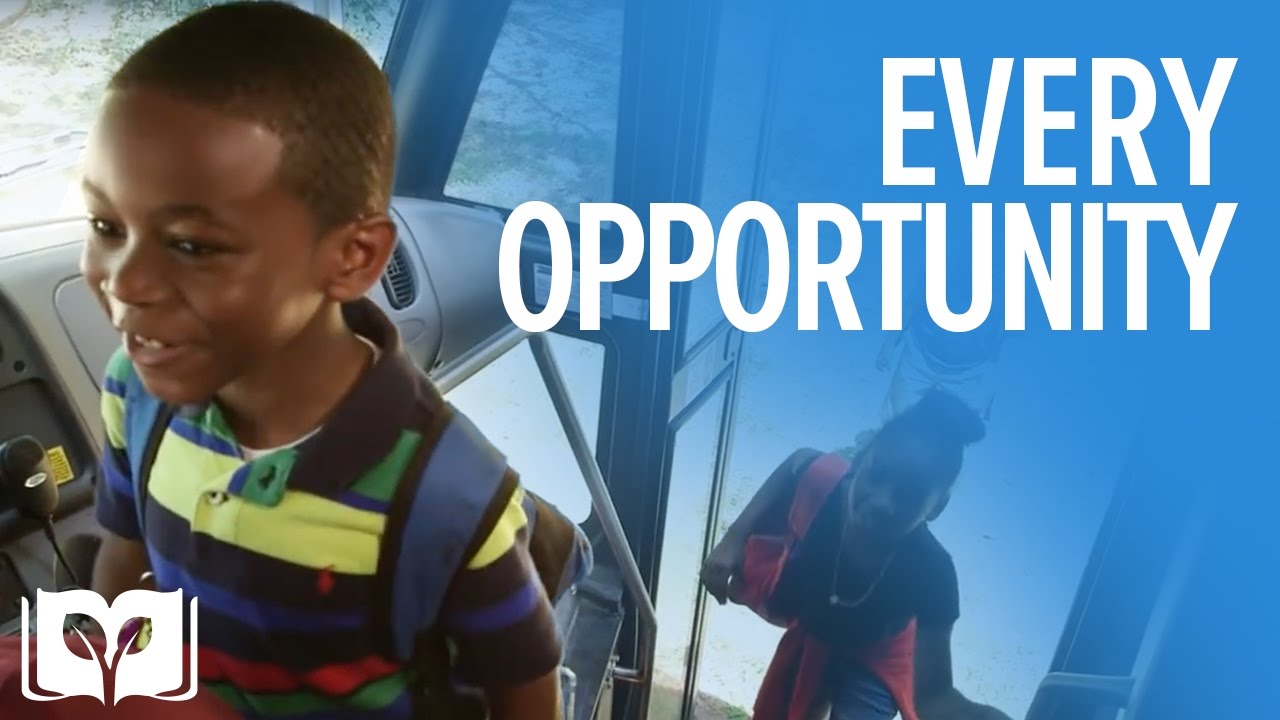 Our words have the power to decide whether a child's day will be filled with wondrous discovery and excitement or with dreaded anxiety and discouragement. With every interaction, adults can contribute to a learning ecosystem where children thrive.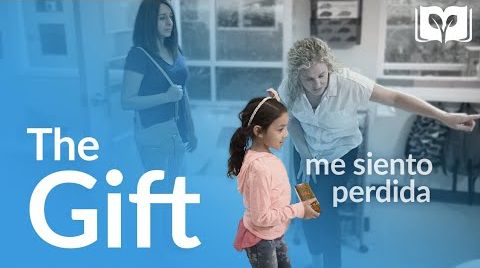 The Gift of Home Language
Dual Language Learners (DLLs) are children who are learning and developing in more than one language. DLLs are eager to share their gift with others in their classroom community, but most importantly, they rely on this valuable gift to access the knowledge they have gained about the world and to continue to grow and learn as they develop their English. As educators, we must value this gift and bring it into the classroom.
Science of Building A Child's Brain & Responsive Interactions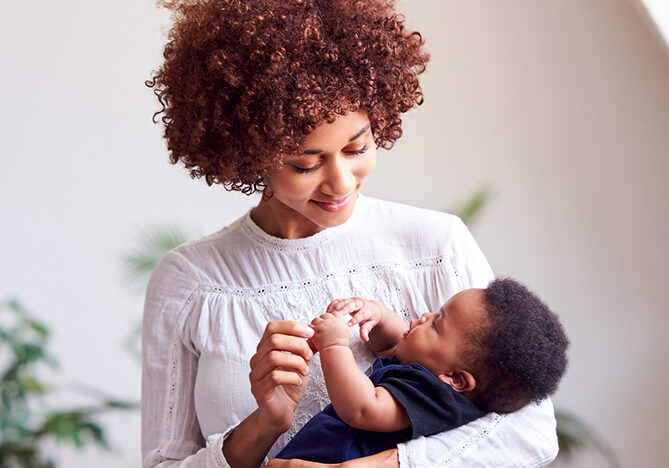 Learn the science of building children's brains & making the most of relationships with young children.
Child-Directed Speech, Serve & Return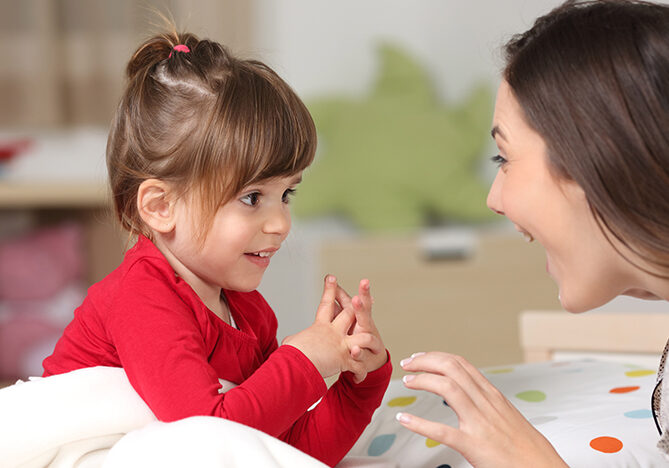 Use meaningful language to connect with children and build strong oral language skills.
Story Time (Oral & Written)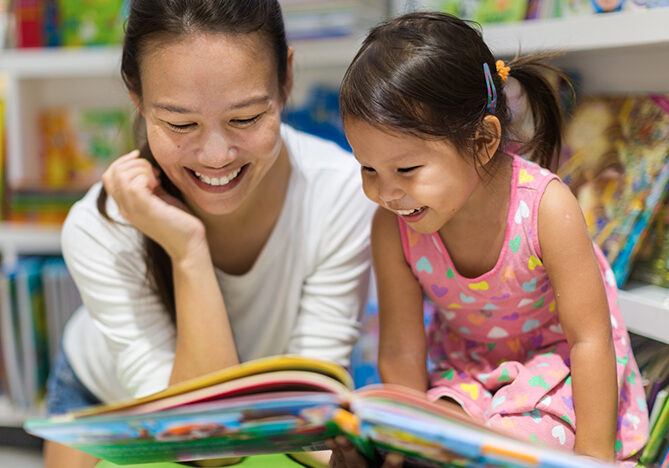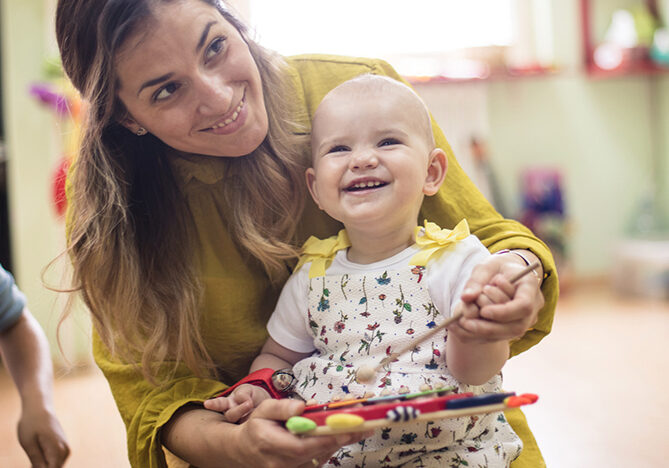 Learn how to talk with even the youngest learners to build emergent literacy skills.