Use the small group lesson framework demonstrated in these videos with real (squirmy!) first graders, and the tips resources to start planning your own virtual small groups.
Virtual Targeted Small Group Demo
Watch Sara Quinn, Rollins Content Specialist, demonstrate virtual small group instruction with a group of first graders. This three-part demonstration shows different areas of focus for each small group: teaching and reviewing foundational skills, reading the text, and constructing meaning.
To learn more about targeted small group instruction, take our free video course
Once you have student assessment data, you can use this data to inform your planning and tailor your teaching methods to individual student's needs. In this course, you'll learn why targeted small group instruction is vital to children's learning.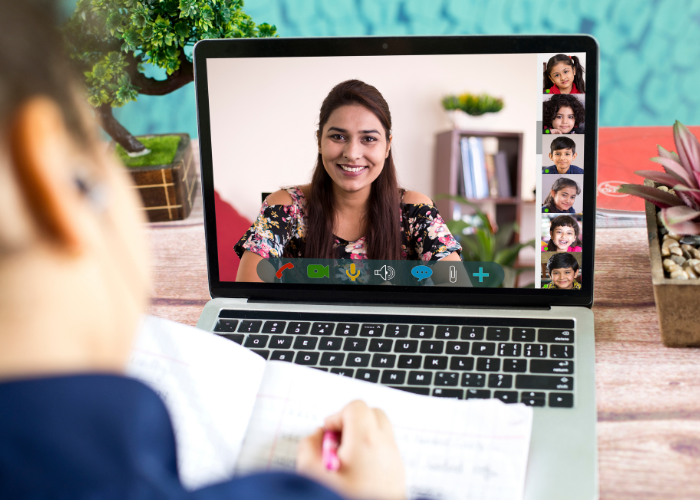 Roadmap to Reading for K-3 Teachers
Chart the course for every student with relevant, helpful reading instruction content for K-3rd teachers.