Concepts of print activities focus on how printed language works! It's our goal to ensure children can pretend-read books from front to back and finger-point read by the end of Pre-K, putting them on the path to literacy! Ready to implement concepts of print activities in your preschool or Pre-K classrooms? Check out some of our favorite resources to spark your imagination!
Featured Resources:
Concepts of Print in Small Groups

Watch as Nannette leads a small group of Pre-K children in a PAC Time session focusing on concepts of print.

Concepts of Print in One-on-One Instruction

Watch Kate implement a simple, elegant concepts of print lesson with a child. She's able to be responsive and incorporate the child's thoughts in this one-on-one exchange.

Concepts of Print in Large Groups

Watch as Gracie leads her preschool class in a PAC Time session focusing on concepts of print and tying the lesson back to a book they read during story time, "Harry the Dirty Dog."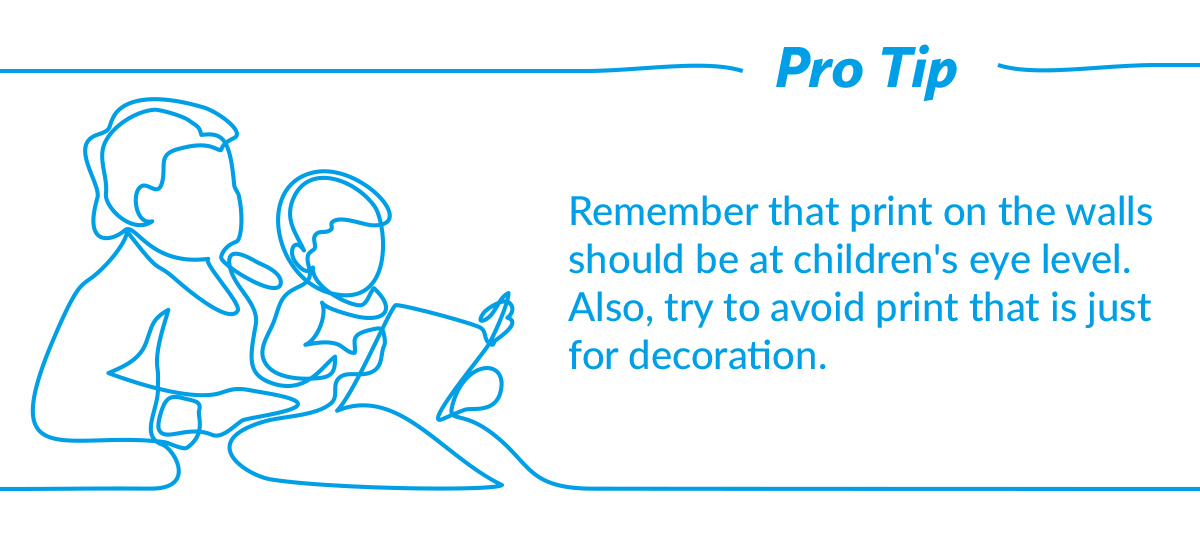 Activity Time

You can explore concepts of print during transitions too! The next time your class is about to transition, model the use of printed language. For instance, review the daily printed schedule and read out loud what's next.

Featured Course

Foundations of Learning to Read: Developing Concepts of Print
How can you integrate concepts of print throughout the day? Check out this course to get ideas you can implement in your classroom immediately.
Join us on Facebook
Join the Cox Campus Facebook group! Chat, brainstorm, and collaborate with other members of the Cox Campus community who are passionate about building children's brains for reading!